Meet the Team
Get to Know Us at Kimberley Chiropractic Clinic
---
Dr. Clay Blight (Chiropractor)
Dr Clay completed his chiropractic studies at Murdoch University in 2006. Since graduating he continues to study in areas of nutrition, movement and human behaviour to complement the his care.
Being a chiropractor is so rewarding. Every day I get to see people making positive changes in their lives, and help them on their path to living their best life.

Dr. Erin McDermott (Chiropractor)
Dr Erin McDermott graduated with Distinction from Murdoch University with a double bachelor's degree in science (Chiro) and Chiropractic.
She has completed post graduate studies in Chiropractic Paediatrics and has a special interest in babies and children. Dr Erin utilises a variety of management techniques, including diversified, biomechanical blocking, drop piece, ABC and activator techniques as well as some soft tissue therapies including dry needling.
READ MORE ABOUT DR. MCDERMOTT »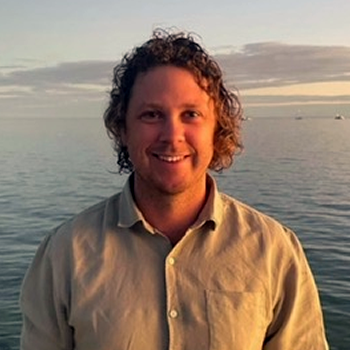 Dr. Tyler Quinn (Chiropractor)
Dr Tyler (Chiropractor) has always been passionate about health and interested in the human body. He feels lucky to be in a career that allows him to continue to explore his interests whilst also helping others to reach their full potential.
READ MORE ABOUT Dr. Quinn »

---
Kimberley Chiropractic Clinic Team | (08) 9193 7632