About Kimberley Chiropractic Clinic
Serving the Broome & Derby Communities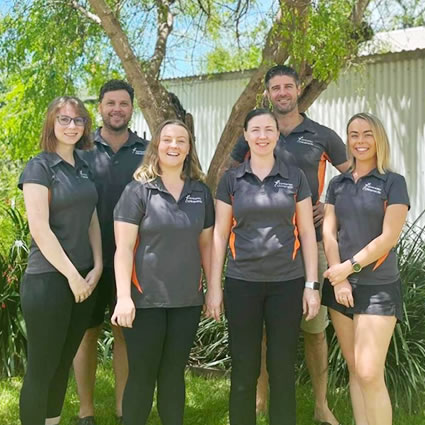 Our practice sees a huge spectrum of people, from all walks of life. Chiropractic care at our practice is an experience in health. Although it will help your pain go away, it goes much deeper than treating the symptoms you're experiencing.
We hold monthly health talks to keep you informed about how your body works and what you can do to help it operate at an optimal level. You'll discuss what your health goals are with our doctors, and together we will help you meet them through chiropractic care and nutritional advice.
Let's make your health goals a priority.
An Experience in Wellness
We commonly see patients with:
Headaches
Low back pain
Neck pain
Postural problems
Sports injuries
Chronic injuries
An Interactive Practice
We want to see your whole family at Kimberley Chiropractic Clinic and help every family member attain their best health. Interactive health challenges are offered to you, such as seeing how many steps you walk in a day.
There are so many things you can do to help your body, and we want to give you opportunities to complement your chiropractic care.
MEET THE TEAM »
Get Started
At Kimberley Chiropractic Clinic, we focus on treating the whole person, not just your symptoms. Let us help you. Contact us today.
---
About Kimberley Chiropractic Clinic | (08) 9193 7632